FREE internet for translations, forever
built-in international SIM-card working in 200 countries
96% translation accuracy in 70+ languages
flawless, native-like pronunciation
Let's Talk!
Don't ever feel left out or miss out on anything again, no matter where you may find yourself! With Vasco Translator M3, the latest cutting-edge voice translation technology packed into a modern device, you can participate in any conversation, anywhere. Even if you don't speak the language of other participants. Vasco Translator M3 allows you to communicate in over 70 languages, and there are no limits whatsoever - on anything. It can even translate any printed text, such as restaurant menus or local newspapers. And did we mention it enables you to conduct multilingual business meetings too? Check what else it can do as well!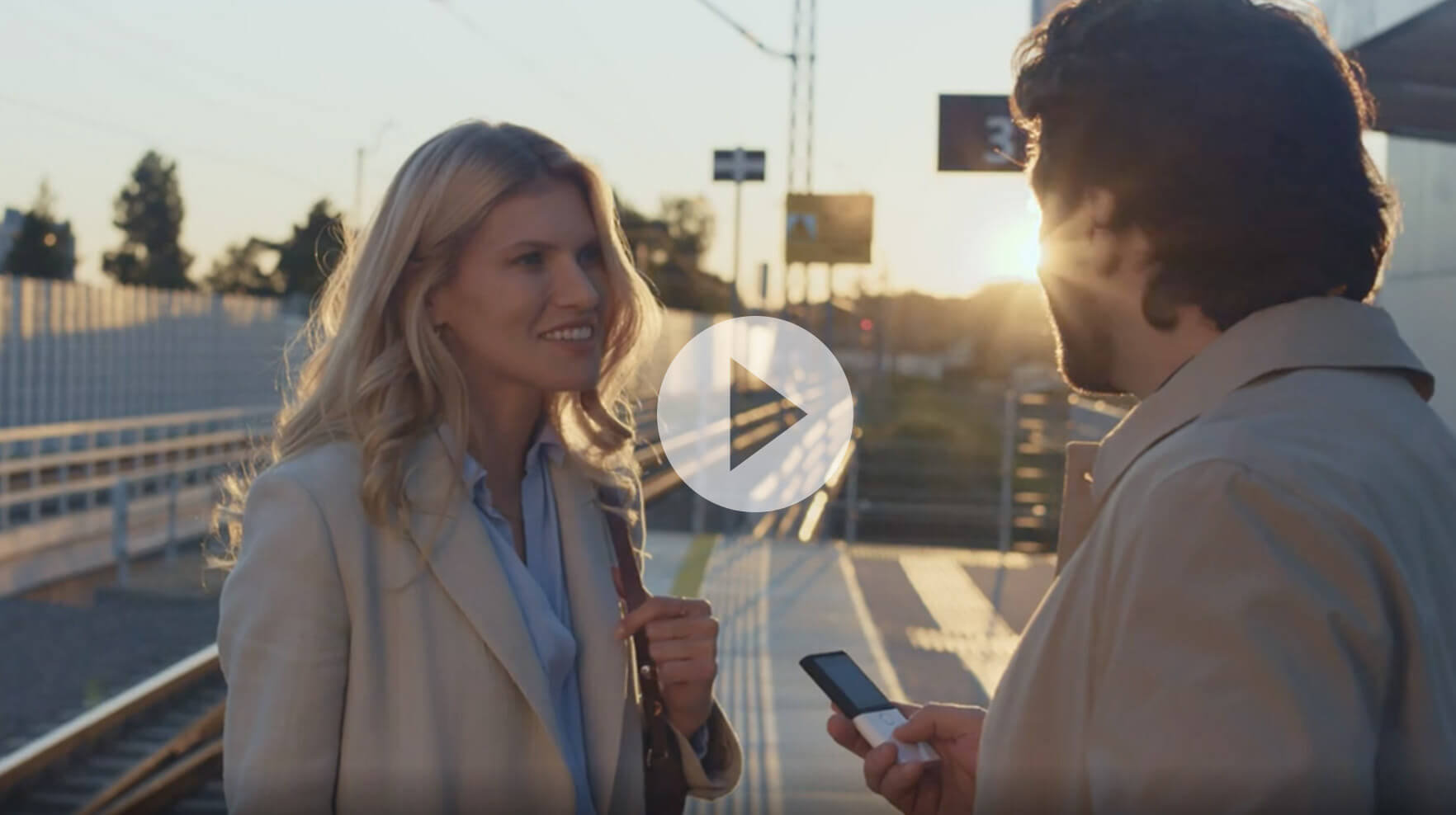 See the World Open Before Your Eyes
Buy train tickets in Germany? No problem. Translate a menu in Japan? Of course. Participate in a business conference with 100 persons, each speaking their own language? Not an issue. Or perhaps speak on the phone in English with your French-speaking friend? Sure! We could go on like this for a while, but you surely get the idea… Vasco Translator M3 is like no other device on the market. Combining more than 70 languages and unlimited internet in almost 200 countries with unmatched translation speed of only 0.5 second and extra functionalities like PhotoTranslator, MultiTalk and TranslaCall, you simply cannot beat Vasco Electronics' latest, top-modern electronic pocket translator.
Let's Talk on the Phone!
Thanks to Vasco Electronics' own TranslaCall feature you can have effortless phone calls with anyone around the Gglobe - each of you speaking your own language, of course.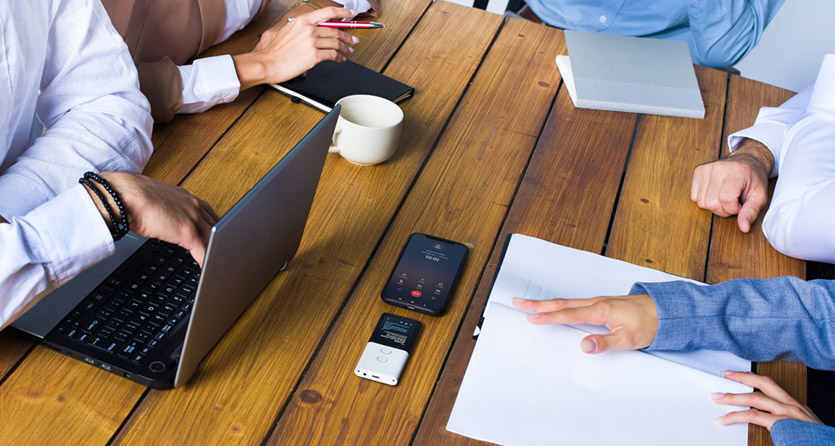 Never Feel Lost Abroad Again
Forget the confusion when a waiter hands you a menu and you don't recognize a single word, or when you need to catch a train, but the platform is full of notice boards in a language - or even alphabet - you don't know. With PhotoTranslator you can simply snap a picture and easily translate signs, menus, newspapers or any other printed texts.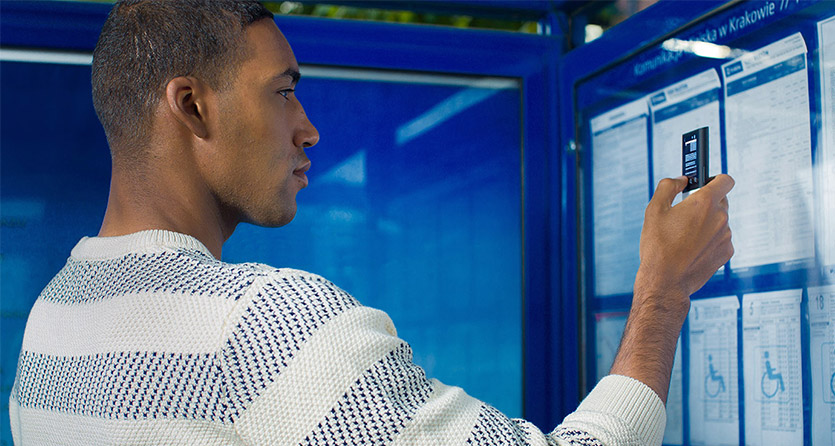 Clear and Smooth Business Meetings
Recognize the creeping feeling of uneasiness when a conference gets stuck and its purpose defeated? Only because the participants are unable to express themselves properly in English... Well, these days are gone. Vasco Electronics' inhouse developed MultiTalk application connects up to 100 people, each speaking different languages, and makes the conferences flow! We're no longer talking two-way conversations. We're talking 100-way conversations! Just think how much your boss will be impressed when you show them this solution...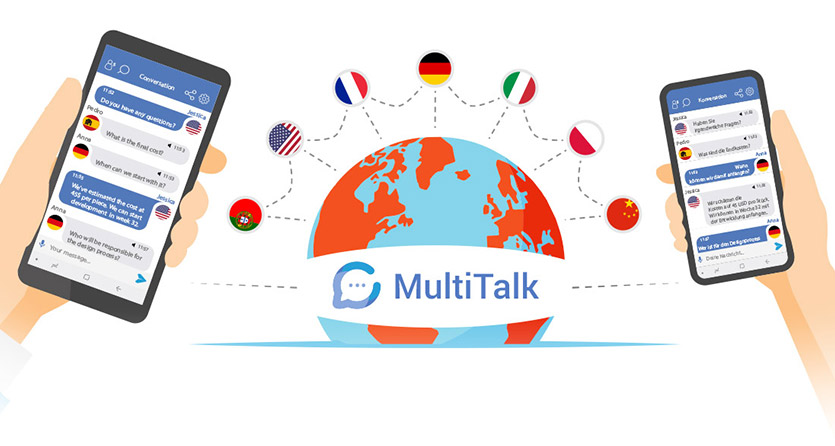 Let's Talk Anywhere With Vasco Translator M3
With two microphones and built-in noise reduction, you don't have to worry about noise pollution - you can take Vasco Translator M3 with you anywhere you go. This is essential if you want your voice translator to function optimally even in busy offices, or out on noisy streets. With Vasco Translator M3 it won't be any struggle haggling for the best gifts at a market in Marrakech or striking a business deal in Shanghai!
[map_aeris]
Let's Talk in Any Of The 70+ Languages in 200 Countries With No Additional Costs
No more limits. Use your electronic instant translator anywhere, and any way you like. Vasco Translator M3 comes with free internet for life in 200 countries. And you can be sure your translations will be quick, accurate, and your data secure. Vasco Electronics' devices use their own server located in Germany on which six different translation engines work to achieve 96% translation accuracy.
Rest assured that Vasco Translator M3 will handle anything you need to translate. Be it business or technical terminology, medical terms or colloquialisms. Nothing is out of reach for this smart and intelligent device - while it still remains user-friendly and intuitive.
[langs_list]
Free Updates for Life
Vasco Electronics is the only electronic translator manufacturer in the world that will keep on updating your already bought device. The software for Vasco Translator M3 is constantly developed and new languages are added regularly. When you buy Vasco Translator M3, you get FREE software updates for life directly from the producer.
Vasco Translator M3's Advantages Recapped:
Small, lightweight (88 g / 0.19 lb), and easy to carry in your pocket
Free, lifetime, unlimited internet for translations in 200 countries
Fast translations with up to 96% translation accuracy in 70+ languages
Native-like pronunciation
Two-way voice translation
PhotoTranslator - translate any printed text
TranslaCall - translate your phone calls
MultiTalk - participate in a multi language conference with up to 100 people
Two noise-reducing and precise microphones
Professional technical support in your language
24-month warranty
Quick delivery from an EU-located warehouse
Extra feature - flashlight
Specyfikacja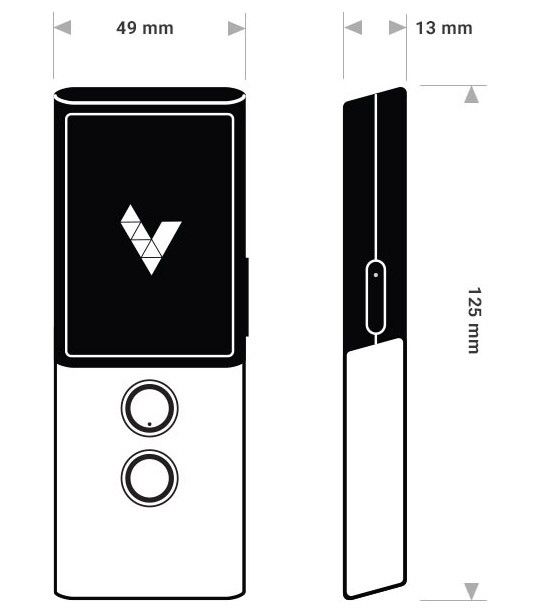 | | |
| --- | --- |
| Display | 240*320 QVGA 2.0" IPS |
| Processor | MT6737V/WM Quad-core CA53 1.1GHz |
| RAM | 1 GB |
| ROM | 16 GB |
| Modem | 4G |
| WiFi | 2.4 GHz |
| Battery | 1700 mAh |
| Size | 49 x 125 x 13 mm |
| Weight | 88 g |
| Earphone input | mini jack (3.5 mm) |
| USB input | USB Type-C |
Choose your style